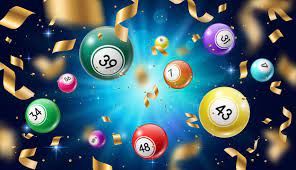 Lotto, a game of chance with roots dating back to the Italian Renaissance, has evolved into a global phenomenon. While the legal status of lotteries varies from country to country, many nations have embraced these games as a source of entertainment, revenue, and even philanthropy. In this article, we explore the legal landscape of lotto across the world, examining countries where lotteries are not only legal but also integral to the cultural and economic fabric.
1. United States:
In the United States, the legality of lotteries is determined by individual states. Most states operate their own lotteries, offering a variety of games such as Powerball, Mega Millions, and scratch-off tickets. These lotteries contribute significant revenue to state budgets, funding education, infrastructure, and other public initiatives. State-sponsored lotteries are legal in all but a few states, where religious or moral considerations have led to a prohibition.
2. United Kingdom:
The United Kingdom boasts a rich history of lotto participation, with the National Lottery being a prominent feature since its inception in 1994. The National Lottery operates various games, including Lotto, EuroMillions, and scratch cards. Lotto winnings are not subject to taxation in the UK, making it an attractive prospect for players.
3. Australia:
Lotteries are legal and widely embraced in Australia, both at the national and state levels. The Oz Lotto, Powerball, and various scratch card games are popular choices among Australians. Additionally, charitable lotteries contribute to fundraising efforts for various organizations and causes.
4. Canada:
In Canada, lotteries are legal and widely popular, contributing to both entertainment and community support. Provincial governments oversee lotteries, and popular national draws like Lotto 6/49 and Lotto Max are widely played. These lotteries generate substantial revenue for the provinces, funding essential services and initiatives.
5. Spain:
Spain is renowned for its enthusiasm for lotto-style games, with the El Gordo Christmas Lottery being one of the most famous in the world. The Spanish government heavily regulates lotteries, and participation is legal and culturally ingrained. The El Gordo lottery, known for its massive prize pool, is a festive tradition in Spain.
6. Italy:
Given that lotto originated during the Italian Renaissance, it's no surprise that Italy has a longstanding history with the game. Lotto is not only legal but deeply rooted in Italian culture. The SuperEnalotto, one of Italy's most popular lotteries, has captivated players with its substantial jackpots and draws.
7. South Africa:
Lotteries are legal and thriving in South Africa, with the National Lottery operated by Ithuba being a significant contributor to the country's gambling landscape. The lottery supports charitable initiatives and provides players with various games, including Lotto, Powerball, and daily games.
8. New Zealand:
In New Zealand, lotteries are legal and regulated by the government. The New Zealand Lotteries Commission oversees various lotto games, including Lotto, Powerball, and Instant Kiwi scratch cards. Lotto is not only a popular form of entertainment but also contributes to community and social initiatives.
9. Brazil:
Brazil allows lotteries, and they play a vital role in the country's gambling landscape. The government oversees various lotto games, and the Mega-Sena is particularly popular, known for its significant jackpots. Proceeds from lotteries contribute to social programs and initiatives.
10. Singapore:
Lotto is legal and tightly regulated in Singapore. The Singapore Pools, a government-owned entity, operates various lotto-style games, including TOTO and 4D. The revenues generated contribute to social causes, sports development, and community programs.
Conclusion:
The legal status of lotto varies across the globe, but in many countries, it has become an integral part of the cultural and economic landscape. From supporting charitable initiatives to contributing significantly to national budgets, lotteries offer entertainment and the prospect of life-changing winnings. As the world continues to evolve, the legal acceptance of lotto in various countries reflects its enduring popularity and the ongoing role it plays in shaping both entertainment and social support systems.